Werke von: Isaac Albéniz Iberia  Books 1-4 & Schubert Fantasie in F minor for four hands with marc Toth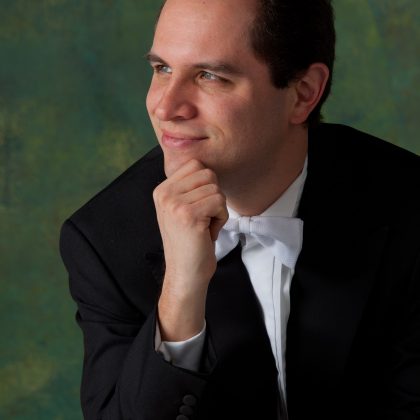 Program
Isaac Albéniz (1860-1909)
Iberia
First Book 18′-Evocación-El Puerto-El Corpus Christi en Sevilla
Second Book 22′-Rondeña-Almería-Triana
Intermission
Third Book 21′-El Albaicín-El Polo-Lavapiés
Fourth Book 22′-Málaga-Jerez-Eritaña
Arturo Nieto-Dorantes, piano
Franz Schubert (1797-1828)
Fantasie in F minor for four hands.
Marc Toth & Arturo Nieto-Dorantes, piano
Mexican-Canadian pianist Arturo Nieto-Dorantes inevitably sets the stage ablaze from the moment he fuses with his instrument. His artistic maturity and impeccable technique allow him to tackle the most diabolically difficult works with great panache and dexterity, unleashing a broad and colourful palette of sounds.  The press has written about him «   A master of the full-orchestra sound in piano »  (Kurt Rutz, Die Rorschacher Zeitung, Switzerland), « A Latin-American Firestorm » (M. Hartmann, Die Hagener Zeitung, Germany)  and  « impeccable technique and prodigious hands » (Kurt Hermann Wilhelm, Claridades, Mexico).
Arturo Nieto-Dorantes was under 15 when he first appeared as a soloist with a symphony orchestra, performing Chopin's Concerto No.2. Today, he frequently guests with some of the most prestigious ensembles, in Mexico and abroad, including the Mexico City Philharmonic, the San Antonio Symphony, the Orchestre symphonique de Québec and the Charlemagne Chamber Orchestra of Brussels. An undisputed master of the full orchestra sound, he has performed under the baton of many famous conductors, including Grzegorz Nowak, Carlos Miguel Prieto, and Gabriel Chmura, to name only a few.  The piano virtuoso has also concertized throughout America and in Europe as a soloist, chamber musician, and recitalist. He has also performed with the Cuarteto Latinoamericano and the Quatuor Arthur-Leblanc in Canada. In addition, his brilliant recordings and high-level performances have garnered him high praise from critics. He is also known for having performed the complete sonatas of Mozart in recital, as well as the international premiere of the complete piano works of Mexican composer Manuel María Ponce Moreover, Nieto-Dorantes has won several national and international awards and accolades, such as the « Claude Khan » European Piano Competition in Paris, the « Angélica Morales » National Piano Competition in Mexico, and Mention of Honor at the Maria Canals International Piano Competition in Barcelona. He has also received the "best instrumental performer award," bestowed by the Theatre and Music Critics Association of Mexico, in 2002. He has also been recipient of grants from the French Government, Indiana University, the Canada Council for the Arts and the National Fund for Arts and Culture of Mexico.
He has recorded six CD's including solo recitals, chamber music and with orchestra. We can mention the recordings with  the Orquesta Filarmónica de Querétaro (Alamo Records), with the Cuarteto Latinoamericano (Urtext Recordings) and  "Días de Mar y Río" (Quindecim Recordings) with a concert solo repertoire based on Latin-American folklore. These recordings have been played at radio stations in North-America and Europe.
A graduate from the Conservatories of Mexico and Paris as well as Indiana University (USA) and student, he currently combines his concert activities with his full professorship at the Université Laval in Quebec, Canada. Among other things, his interests in Academia have given the pedagogical interactive website « Jouer Chopin » (www.jouerchopin.ulaval.ca). Through this year, Mr. Nieto-Dorantes is doing a specialization in Spanish Music at the Centro Superior Katarina Gurska in Madrid, Spain in a project financed by the Université Laval.
Without any doubt, Arturo Nieto-Dorantes is an exceptionally gifted musician, a brilliant and prolific artist who seduces every listener with his unparalleled know-how and spellbinding virtuosity. Lend your ears… and be amazed!
Marc Pierre Toth
Dr Hochs Konservatorium Frankfurt am Main,Germany
Hochschule für Musik Theater & Medien Hannover, Germany
Accademia del Ridotto, Stradella, Italy
Artistic Director "Music for a Better World"
Certified World Yoga Alliance Yoga Instructor