Werke von: Debussy, Brahms, Chopin, Szymanowski & Beethoven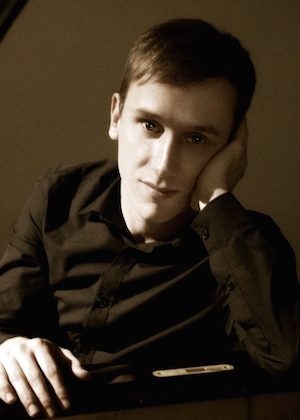 Marc Pierre Toth spielt & präsentiert den Weltklasse-Piansten Tomislav Damjanović
Tomislav Damjanović – Curriculum vitae Tomislav Damjanović ( December 20, 1992 ) is studying for Master degree of piano at the institution Hochschule für Musik Franz Liszt, in Weimar, Germany with professor Grigory Gruzman.
Tomislav was born in Split and lived in Supetar on the island of Brač where he took his first piano lessons at the age of 10 and held his first public performance. After finishing elementary piano education with professor Ljubica Rudolfi he went to Split, city on the mainland, to continue his music education at secondary music school Josip Hatze with professor Kosovka Čudina. In June 2011 he passed the entrance exam of Zagreb Music Academy as the best placed piano student. In September 2016. he graduated piano ( under the guidance of professor Đorđe Stanetti and Danijel Detoni) at same institution as one of the most successful students of his generation.
Until now, Tomislav won many prizes on both international and national competitions and performed all over his country and abroad.
He was Laureate of the piano competition Distant chords in Split (2006 and 2010) and competition of young musicians in Poreč 2010 where he also won a special prize for performing sonata of the classical period. He won two first prizes at the Croatian national competition in Dubrovnik ( 2011 and 2013 ) and at the international piano competition Zlatko Grgošević in Sesvete, Croatia ( 2008 and 2010 ). He also won a first prize at the international piano competition Etudes and scales 2010 in Zagreb and at the international piano competition of European piano teaching association (EPTA) 2011 in Osijek, Croatia where he also won a special prize for performing Prelude and fugue from Johann Sebastian Bach. On the 9th International piano meeting in San Daniele 2013 ( Italy ) he won grand prix and special prize for performing works by Johannes Brahms. Two years later he won there also the special prize for the works of Maurice Ravel. In April 2017. he won the first prize at the international piano competition Jurica Murai in Varaždin in the category Grand prix for the pianists up to 30 years. Recently in April 2018. he won the second prize in category Agostino Depretis at the international piano competition Citta di Stradella in Stradella, Italy.
Among the many performances the most important are recitals in Zagreb, Split (Croatian National Theatre), Osijek. He also performed in Ljubljana ( Slovenia ) , at the concert of piano students which was organized by piano department of Zagreb Music Academy. He performed Prokofiev Third piano concerto with Zagreb Philharmonic orchestra and conductor Tomislav Facini in Vatroslav Lisinski concert hall in Zagreb.
Tomislav attended various master classes in his country and abroad (Liechtenstein, Slovenia, Italy) under many well known pianists and pedagogues such as Arbo Valdma, Vladimir Mlinarić, Konstantin Bogino, Kemal Gekić, Đorđe Stanetti, Milana Chernyavska, Fulvio Turissini, Natalia Troull, Grigory Gruzman, Aquiles Delle Vigne )
Marc Pierre Toth
Dr Hochs Konservatorium Frankfurt am Main,Germany
Hochschule für Musik Theater & Medien Hannover, Germany
Accademia del Ridotto, Stradella, Italy
Artistic Director "Music for a Better World"
Certified World Yoga Alliance Yoga Instructor
Werke von: Debussy, Brahms, Chopin, Szymanowski & Beethoven